Indian Institute of Quantitative Finance
Center of Finance Excellence - Quantitative Finance and Risk Management

Advanced Strategies on Volatility Trading
Bombay Stock Exchange (BSE)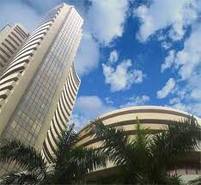 19/May/2012 :
A 1-Day course on
Advanced Strategies on Volatility Trading
conducted jointly with the BSE Training Institute. An extensive computer based training programme with case studies using volatility trading software.
Objective
The program is designed to impart training on how to take advantage of volatility, how to forecast volatility and trade - Buy/Sell - Volatility as an asset using Algorithmic Trading software.
Target Audience
Brokers, Derivatives Traders, Professional Investors, Research Analyst, Investment Consultants and Finance Students.