Indian Institute of Quantitative Finance
Center of Finance Excellence - Quantitative Finance and Risk Management

Industry Seminar on Careers in
Financial Engineering and Big Data Analytics
---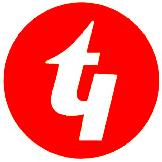 Date :
21st and 22nd April, 2017
Time :
2 pm to 5 pm
Venue :
Techno India University, Salt Lake, Kolkata.
Agenda :
Speakers from the industry will discuss about the jobs in these areas followed by an interactive session with the audience.
Speakers
Rajat Bhatia

Founder & CEO, Neural Capital
Partner, Neural International Partners
Dean, Indian Institute of Quantitative Finance
Chairman, Board of Advisors, Invenzo Labs
Formerly with Lehman Brothers (London), Merrill Lynch (Hong Kong).
Alumnus of Columbia University (New York),
IIM (Ahmedabad) and St. Stephen's College (Delhi)
Dean Rajat Bhatia has a combined experience of nearly 30 years in the global financial markets as an Investment Banker. He has worked in New York, London, Hong Kong, Singapore, Sydney, Dubai and India in a wide range of areas.
He is the Founder & CEO of Neural Capital and has worked for Citibank Global Asset Management, London, Lehman Brothers, London, Merrill Lynch Capital Markets, Hong Kong, Booz.Allen & Hamilton, Sydney, Citicorp Investment Bank, India, Williams Energy in Tulsa, Oklahoma and Financial Engineering, Florida.
As an entrepreneur, he worked for Financial Engineering LLC, Florida (USA) where his work on Artificial Intelligence and Neural Networks based trading strategies resulted in the development of the Neural Trader system which was the second best performing trading strategy in the world in 2004-2005.
Dr. D. Narayana

Chief Data Scientist, Data Science Engineering Solutions
Adjunct Faculty IIT-Bhubaneshwar
Formerly Deputy Vice President, Edelweiss Securities (Mumbai).
Ph.D. in Mathematics from University of Paris VI (Paris) and Indian Institute of Science (Bangalore)
Dr. Narayana has a combined experience of over 12 years as an academician, researcher and industry professional working in the global institutions. His expertise is in Machine Learning, Big Data analytics, parallel multilevel Monte Carlo methods, time series analysis, optimization, trading strategies, risk management, R, Python.
He has worked as Research Consultant with a leading HFT firm where he was involved in developing Machine Learning and statistical techniques for algorithmic trading and HFT strategies design and development.
He has worked as Deputy Vice President, Quantitative Trading, with Edelweiss where he designed and developed applications using statistical and machine learning techniques using R language, Python along with Hadoop Ecosystem.
Previously he worked as Quantitative Researcher for a USA Hedge Fund.
Abhijit Biswas

Founder Director, Indian Institute of Quantitative Finance
Chairman & Co-Founder, School of Financial Engineering
Vice President & Head of Financial Technologies, HPC Links
Founder Director, Risk Infotech Solutions.
Abhijit Biswas has more than 18 years of experience in research and development in the field of Financial Engineering and Risk Management product systems. He is the founding Director of Indian Institute of Quantitative Finance, India's best educational institution in the field of Financial Engineering, Financial Risk Management and Investment Banking.
He is Vice President and Head of Financial Technologies at HPC Links, involved in the development of Quantitative Finance solutions and services using High Performance Parallel Computing technologies in Algorithmic Trading, Risk Analytics, etc.
He is the founding Director and Head of Product Development at Risk Infotech Solutions, India's pioneering company in Portfolio Risk Management Software Products for major global financial institutions.